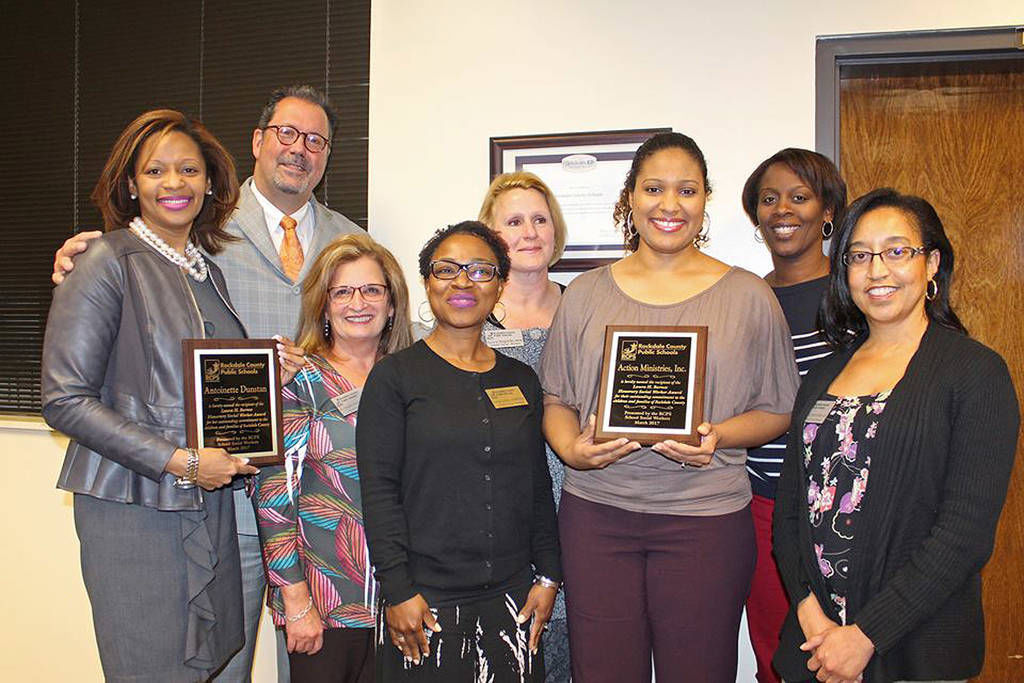 CONYERS – In honor of Social Worker Week, Rockdale County Public Schools awarded the Laura Barnes Honorary School Social Worker Awards to Action Ministries and Antoinette Dunstan, Memorial Middle School's education specialist and mentor coordinator, reported the Rockdale Citizen on March 21. They were given the award in recognition of their efforts helping families of Rockdale County and for embodying the heart and spirit of the award's namesake, the late RCPS school social worker Laura Barnes.
Every year since the passing of Laura Barnes, one member of the RCPS community and one organization or person in the community are selected for the distinction of being "Honorary School Social Workers."
Antoinette Dunstan organizes leadership and mentorship programs for 135 boys and girls at MMS, coordinates teen classes at Parent Academy, collects supplies for homeless families in the county, state and internationally, and is a Non-Violent 365 Facilitator through the Dr. Martin Luther King Jr. Center.
Action Ministries has provided services for more than 50 years to help families break the cycle of poverty. In Rockdale, their services include providing Super Packs – food packets for students who face food insecurity to take home on the weekends. They helped organize the Dine Out for Good fundraiser and collect items for families living in motels and transitional housing.
RCPS' school social workers extend services to students who are experiencing difficulties in the school, home, or community. This includes issues related to mental health, suicide, homelessness, health, family problems, attendance, academic failure, underachievement, and substance abuse.