And YOU can help …
The transformative work we do in Augusta is not possible without people like you, who give generously of their time and financial resources to invest in their own communities. We offer opportunities for meaningful service and high- impact philanthropy. Every action we take can be important to the greater good, and when we work together, our efforts are multiplied to produce extraordinary results.
Financial Donations
Examples of the impact of your gift:
$25

 provides a week of transportation

$

75

provides necessary household repairs

$100 

provides a week of childcare

$250

provides a week of housing and utilities for a homeless family
Any gift amount is appreciated! Donate online at www.actionministries.net/donate.
In-kind Donations
Your group or congregation can organize a drive for items and drop them at our office. Sign up online below. For more information, contact dmeyer@actionministries.net.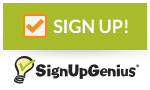 Join the Action Partner Society! By pledging a monthly sustaining gift, you become an Action Hero — an ordinary person who does extraordinary things to serve others — to Georgia families in need. It's easy to set up your recurring gift online.
Fundraisers
Help us help others! Check out our fundraisers page for easy ways to make a difference to a Georgia family in need.
Thank you for being a Life-Changer!